Judge orders Ezra Levant to pay $25,000
Joseph Brean, National Post · Friday, Nov. 19, 2010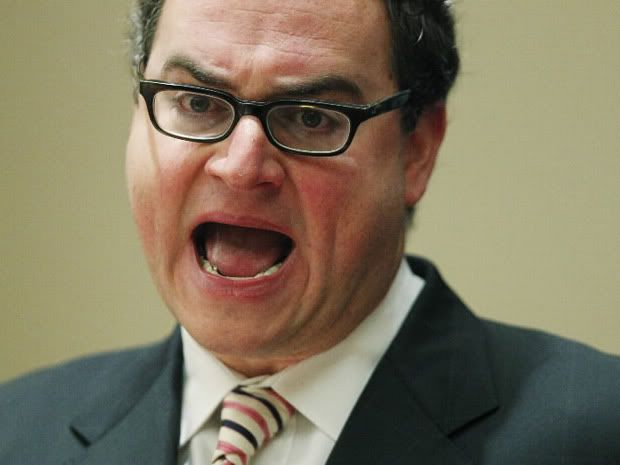 Many of Ezra Levant's statements about Giacomo Vigna were judged not to be libellous, in that they amounted to fair comment.
A judge has ordered free speech activist Ezra Levant to pay $25,000 to Giacomo Vigna, a Canadian Human Rights Commission lawyer, for libelling him with "reckless indifference" to the truth in blog posts about a major hate speech case.
By accusing Mr. Vigna -- who once represented the CHRC in the prosecution of Freedomsite.orgwebmaster Marc Lemire -- of lying to the Canadian Human Rights Tribunal, switching critical evidence, failing to honour a promise to the Tribunal chair, and being fired, Mr. Levant "spoke in reckless disregard of the truth and for an ulterior purpose of denormalizing the Human Rights Commission across Canada which makes his statements malicious in that sense." Mr. Justice Robert Smith also ordered Mr. Levant to remove the libellous materials from his website within 15 days. They remained there Friday night, and Mr. Levant said he is getting advice from his lawyers about an appeal.
Many of Mr. Levant's statements about Mr. Vigna were judged not to be libellous, in that they amounted to fair comment. These included Mr. Levant's assertions that Mr. Vigna is a "buffoon" who "be-clowned himself" in front of the Tribunal, that he is a "three time election loser" and the CHRC is a "dumping ground for extremist politicians," or that Mr. Vigna was a "bully" who sent "goons" to "harass" Mr. Levant's parents, when in fact it was a process server trying to serve the libel notice.
Mr. Levant's comparison of Mr. Vigna to Joe Pesci's lawyer character in the film My Cousin Vinny, while "not flattering," according to the judge, was similarly cleared.
In all, the judge found Mr. Levant defamed Mr. Vigna on six occasions between March and May 2008. The blog posts were about a controversial episode in the hate speech case against Mr. Lemire, brought by anti-hate lawyer Richard Warman. Mr. Vigna once led the case on behalf of the CHRC.
On May 11, 2007, the fourth day of Mr. Lemire's tribunal hearing, the CHRC's director general Ian Fine asked for an adjournment because Mr. Vigna and his co-counsel were ill, and an issue had arisen over "security," which he did not describe. Mr. Vigna told Tribunal Chair Athanasios Hadjis that he did not feel well. "I feel dizzy. I feel anxiety and I am not in a serene state of mind," he said. "I have a lot of things worrying me right now and I don't want to elaborate."
He referred to "incidents" that "have had an impact on my ability to proceed in a professional way on this file, at least for today, because I wouldn't be rendering the Commission a just service by proceeding in this condition." He promised to provide a doctor's note.
In fact, as Mr. Vigna revealed for the first time at this libel trial, he was bothered by three things: He had received a threat on his office voice mail; he had received notice that Mr. Lemire had filed a complaint against him with the Quebec legal regulator, later dismissed, and he learned that two security guards from the hearing had been followed to their homes the previous evening.
"Vigna was so worried that he was unable to sleep and as a result did not feel well enough to proceed with the hearing the next morning," the judge wrote. Mr. Vigna did not tell the Tribunal at the time for fear it would contaminate the proceedings.
The tribunal was adjourned, and Mr. Vigna was later replaced by lawyer Margot Blight, who continues to lead the case.
Months later, as the Lemire case became a focus of Mr. Levant's campaign against human rights commissions, Mr. Levant mocked Mr. Vigna, a non-native English speaker, with references to an episode of Seinfeld, in which a character tries to lower his blood pressure by yelling, "serenity now!"
That itself was not libellous, the judge found, but Mr. Levant's failure to check his facts or seek Mr. Vigna's side of the story meant that he could not claim the new libel defence of "responsible communication on a matter of public interest," introduced this year by the Supreme Court of Canada.
"While the transcripts are a reliable source, Levant did not read the ... transcripts in a diligent manner, but rather chose to extract only one part of the exchange which was taken out of context," the judge wrote. "Given the total lack of urgency, Levant should have sought Vigna's side of the story before publishing the defamatory statements.
"He did not want to check the facts as a responsible journalist would have done because this would interfere with his opportunity to ridicule the Human Rights Commission," Mr. Justice Smith ruled. Mr. Lemire was cleared in September 2009 when Mr. Hadjis ruled he had violated the hate speech law in one instance, but the tribunal chair said he would not order a punishment because the law itself is unconstitutional. That ruling is under appeal.
jbrean@nationalpost.com
Read more:
http://www.nationalpost.com/news/Judge+ ... z15zaqXpM2