Replacement of Canadian Firearms Program director slammed as 'suspicious'
Laura Stone, Postmedia News · Wednesday, Aug. 18, 2010
http://www.nationalpost.com/news/Replac ... story.html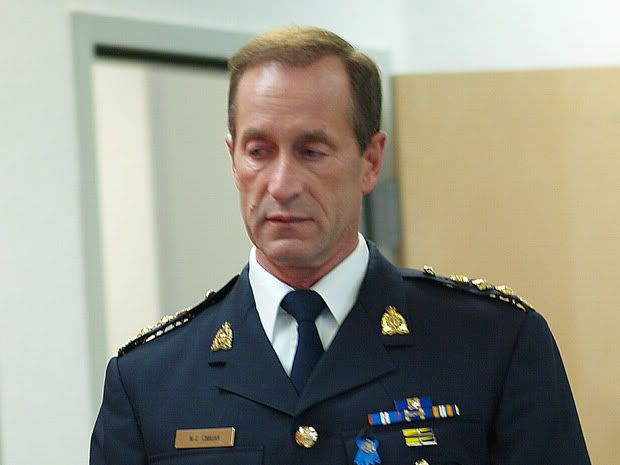 RCMP Chief Supt. Marty Cheliak is a strong supporter of the federal long-gun registry.
OTTAWA
— A new director general has been named to replace RCMP Chief Supt. Marty Cheliak as the head of the Canadian Firearms Program, the RCMP confirmed on Wednesday.
RCMP Chief Supt. Pierre Perron will take over from Supt. Cheliak, who is no longer in charge because his rank "doesn't meet the classification of the position," said Sgt. Pat Flood, a media relations officer at RCMP headquarters in Ottawa.
Perron will also be promoted to assistant commissioner, said Sgt. Julie Gagnon, another RCMP spokeswoman.
Critics have charged that Sgt. Cheliak was ousted because he is a vocal champion of the long-gun registry, which is supported by a number of police associations, such as the Canadian Association of Chiefs of Police, but unpopular among many, especially rural Canadians.
"It's very suspicious," said Greg Dionne, president of the Canadian Association of Police Boards, the civilian oversight group that represents 75% of municipal police forces in Canada.
Mr. Dionne said Sgt. Cheliak "was probably the best person I've ever seen to educate us on what the gun registry is, what it does and also what changes have to be made to make it a better program."
The government said the decision to replace Sgt. Cheliak is an internal RCMP matter.
"The RCMP makes its own decisions with respect to its personnel. This is not a political issue," said Prime Minister Stephen Harper.
"The government's position on the long-gun registry is well-known. With the support of a majority of the House of Commons, including some members of the opposition, this government strongly favours the abolition of the long-gun registry for farmers and duck-hunters. It is wasteful; it has been ineffective. That will continue to be our position," said Mr. Harper.
He added there are a number of firearms-control measures the government continues to support.
Conservative MP Candice Hoeppner has introduced a private member's bill to scrap the registry, which is expected to be voted on when Parliament resumes sitting in September.
"We're weeks away from that vote (in the House) and all of a sudden the guy that was supplying everyone with the good information so they could make the correct decision is out. The government does shock me," said Mr. Dionne.
Liberal MP David McGuinty said RCMP Commissioner William Elliott and, by extension, Mr. Harper, needs to explain to the public why Supt. Cheliak is gone.
"This is just yet another example . . . in a pattern of conduct. Canadians just have to be aware of how far this prime minister will go to achieve and to maintain power," said Mr. McGuinty.
Sgt. Flood insisted Supt. Cheliak's departure is "not unusual."
Cheliak left office on Aug. 2; his interim replacement was Chief Supt. Geoff Francis, said Sgt. Flood. She said Supt. Cheliak is on leave and "pursuing French-language training," which she said is a requirement of the job he left.
"Sometimes when someone doesn't meet the rank of the position that they're going into, they can be there in an acting position," Sgt. Flood said of Supt. Cheliak, who was appointed to the position last August.
Justice Minister Rob Nicholson deflected questions about Supt. Cheliak during a news conference to announce the new federal ombudsman for victims of crime.
"That's an internal RCMP matter, to be dealt with by the RCMP. If you want to talk about the gun registry and the opposition, I'd be very interested to see what they're going to do (in the Commons vote). Some of those opposition members, both the Liberals and the NDP, supported us, and we'll be watching very closely . . . to see what they do," said Mr. Nicholson.
A spokesman for Public Safety Minister Vic Toews also declined to comment on why Cheliak was removed.
"The RCMP has complete autonomy to direct its own personnel matters," said spokesman Chris McCluskey.