God wants us to hit our children: parents
Sarah Boesveld Nov 12, 2011 – 8:00 AM ET | Last Updated: Nov 12, 2011 9:10 AM ET
Cover of book To Train Up a Child by Michael and Debi Pearl
Michael and Debi Pearl believe God wants them to hit their children.
So, one could argue, do the thousands of others who've picked up the evangelical Christian couple's self-published title, To Train Up a Child, a sliver of a book that has sold a remarkable 670,000 copies and been translated into at least 11 languages since it was published in 1994.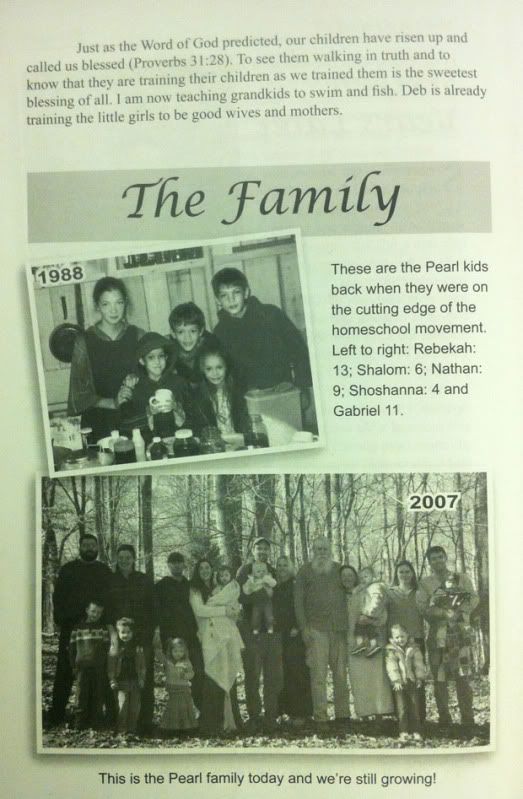 Photos of Michael and Debi Pearl's family in their book To Train Up a Child.
It's a quick, simple read, full of the kind of prescriptions distraught parents might crave as they try to instill good behaviour in their children.
But for all the good the Pearls say To Train Up a Child has created — obedient, God-fearing youngsters with strong ties of loving fellowship — American authorities say three children are dead, thanks in part to their teachings. In all three cases, police found evidence the children's parents owned the book or received the ministry's training resources online.
Continued...